That was the process for Sweetwater junior Abbey Barr on Tuesday.
The point guard hit six 3-pointers and finished with 27 points in the Lady Wildcats' 55-40 road victory over Kingston, giving Sweetwater its second win on the young season.
"It's just the leadership in her is starting to come out more," Sweetwater head girls basketball coach Heather Jaramillo said. "She's been starting at point guard for me now for three years. This is her third year.
"I think she just stepped out tonight and said that we are going to bring our game and not play someone else's."
The Lady Wildcats trailed 2-0 until 4:40 remained in the first quarter, when senior Mikalee Martin drilled a 3-pointer. That helped ignite Sweetwater's offense, which used strong shooting, particularly from Barr, to lead 17-8 by the end of the period and 35-18 at halftime.
The Lady Yellow Jackets fought back with a 9-0 run to open the third quarter, but two Martin free throws again restarted Sweetwater's offense, which pushed forth to a 42-31 advantage to start the fourth period.
Sweetwater put away the game in the fourth quarter, concluding with a potent 15-point win.
"It's critical in how you're going to proceed through the rest of the season," Jaramillo said. "I think it shows that we are coming along."
Barr led the Lady Wildcats in scoring, followed by Martin with 15 points. If the veteran duo plays at that level consistently, Sweetwater could improve to be a tough draw down the stretch of regular season and postseason play.
"I've had (Martin) now for four years," Jaramillo said, "and I think the consistency there helps to what we're doing and what we want to do in the future. I also think that they're starting to play team ball and that's what you really want out of your players is you want them to be team-oriented.
Kingston 68, Sweetwater boys 57
There are no positives in losing.
That was Sweetwater head boys basketball coach Jeremy Henderson's sentiment following his team's 68-57 loss at Kingston on Tuesday, the Wildcats' first on the season. Even though his Wildcats are young and still developing as a group, getting that first loss out of the way gives no relief, not does it alleviate any pressure.
"It's never a relief," Henderson said. "I'm competitive … I want to win every game that we play. I don't care who we play."
In a fast-paced, intense game, the Wildcats came out strong, taking a 20-10 end-of-first-quarter lead.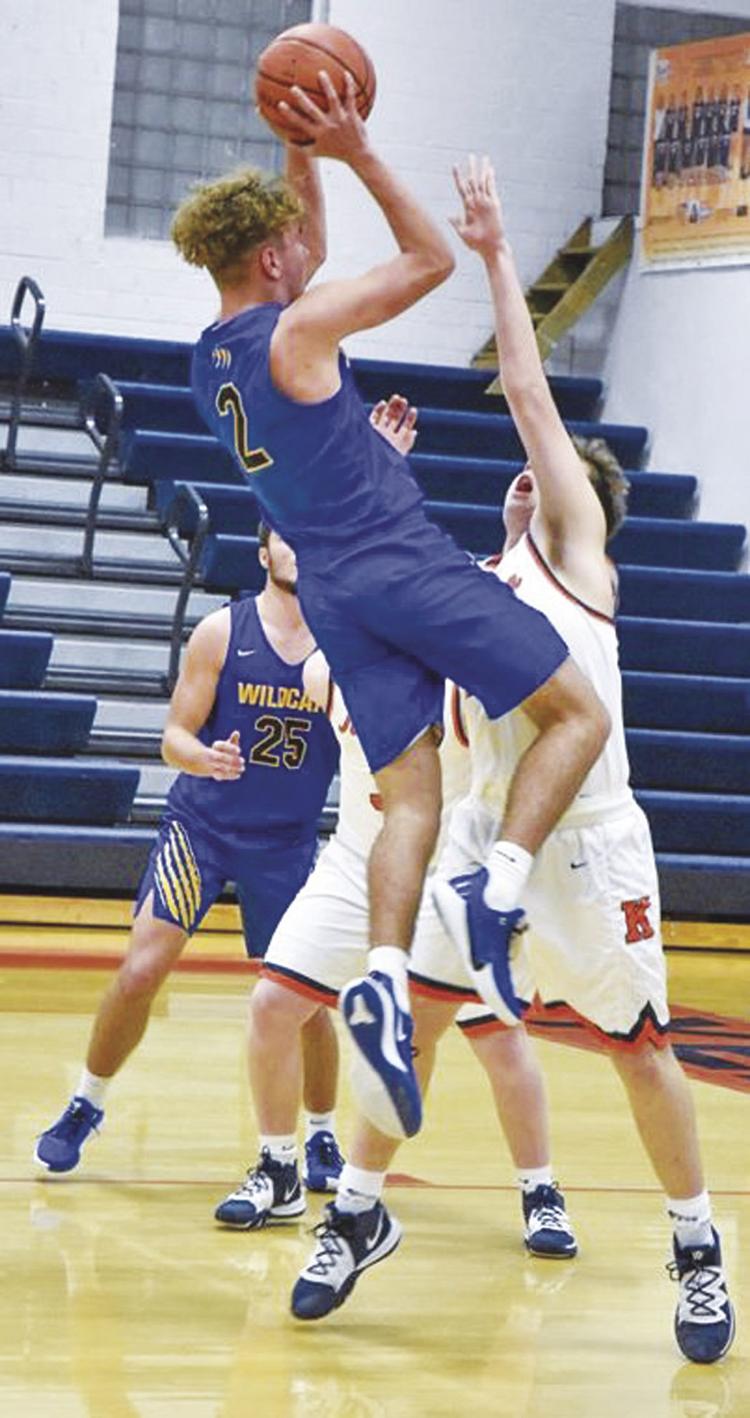 The Yellow Jackets staged a comeback in the second period, drawing within a few points, but Sweetwater built its lead back up. Jovan Johnkins made a layup off of a Carson Hicks pass right before the half ended, giving the Wildcats a 41-33 advantage.
If Kingston's second-quarter rally was impressive, though, it had nothing on what the Yellow Jackets did in the third. Kingston came back to take a 48-47 lead. The advantage went back and forth, but the Yellow Jackets held the lead 51-49 to start the final period.
The Wildcats were hurt by foul trouble during the fourth quarter, with junior Bryce Johnson fouling out, cutting Sweetwater's depth in the post in a hugely physical game.
Despite its attempts to come back, Sweetwater wasn't able to overcome the control the Yellow Jackets now had on the game, ultimately falling in an 11-point loss.
Austin Long led the Wildcats with 16 total points. Drew Hicks had 12, sinking two 3-pointers.
"I was extremely proud of the effort and how hard our kids played tonight," Henderson said. "It wasn't a lack of effort … We came to compete. We came to show. Kingston's going to have a really good team … We knew it was going to be a great challenge."
Henderson cited offensive struggles, mainly lack of making shots, as a catalyst in the Wildcats' loss to the Yellow Jackets.
"These kids, if they just stick with the process," Henderson said, "and we take situations like tonight and we learn from it and we grow from it, these kids right here might surprise some people before everything's done."