Sweetwater's 66-53 win against Loudon on Monday did more than make the Wildcats feel good.
The victory avenged the Wildcats' (18-4, 7-2 District 5-AA) disappointing loss to the Redskins (13-10, 6-4) earlier this season, but it also set the team up with some postseason perks.
With the win, Sweetwater clinched an automatic berth in the Region 3-AA tournament, as well as a first-round bye in the district tournament.
For the second straight game, Austin Long scored 21 points to lead Sweetwater. He did most of his work from mid-to-short distance, connecting on seven two-point shots. Long also went 4-for-4 at the free throw line.
Sweetwater held a slim 32-29 at the half before eventually claiming the double-digit win.
"These kids have stepped up and proved a lot of people wrong," Sweetwater head boys basketball coach Jeremy Henderson said. "Very proud of them."
Sweetwater girls 49, Loudon 33
After falling in heartbreaking fashion to the Lady Redskins in January, the Lady Wildcats notched a big district win over Loudon on Monday.
Paced by Mikalee Martin's 15 points and Abbey Barr's 14, Sweetwater defeated Loudon 49-33 to clinch its second district victory on the season.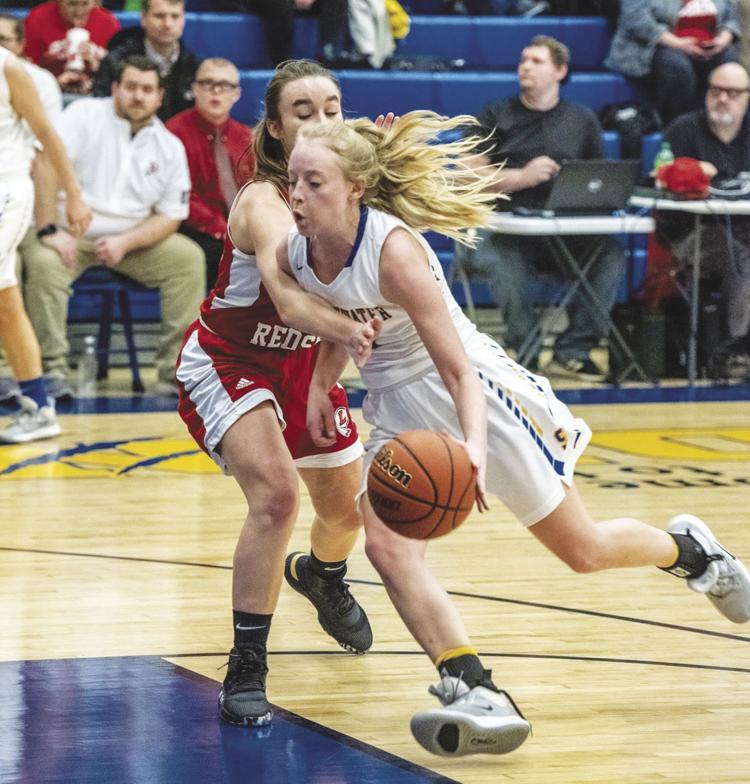 The Lady Wildcats (7-15, 2-7 District 5-AA) won despite being outshot on 3-pointers, 6-3. They made up with it by hitting 12 two-point shots, while the Lady Redskins (6-17, 1-9) made just three.
Sweetwater's dominance was particularly noticeable in the second quarter, a period in which they held Loudon scoreless.
The win snapped Sweetwater's seven-game losing streak, a positive for the program as the regular season nears its end.