The TSSAA dead period marks a transition.
The mandatory two-week break for all sports, this year lasting from Sunday, June 23 to Sunday, July 7, requires that coaches have no contact with players and that no official team activities take place, allowing program members a chance to recuperate and possibly take a much-needed vacation.
It also essentially divides the summer into two segments for football programs, which often spend the majority of the first half working on strength and conditioning, then focus on actual scheme-work and football-specific practice during the second.
After a mandatory acclimation period, teams are able to done full pads and begin practicing more physically, with drills including hitting and contact. Such work is crucial for developing football teams, finally giving players a chance to utilize the speed and strength built during the offseason and coaches an opportunity to totally evaluate and instruct their talent.
And for Monroe County's three football teams, this summer is especially important.
Each program is entering its first season with a new head coach, as Tellico Plains' Jon Rechtorovic, Sweetwater's Mike Martin and Sequoyah's Ryan Bolinger will be working to implement their new offensive and defensive systems as quickly and efficiently as possible.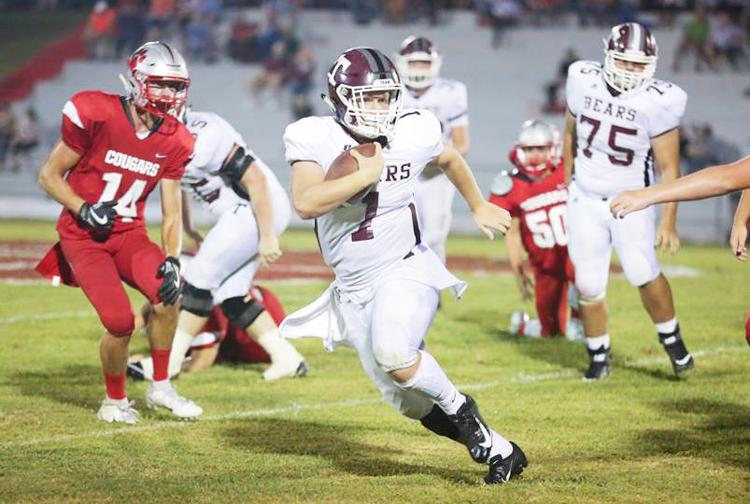 The teams' incoming freshmen likely won't be as affected as the upperclassmen; they aren't having to learn separate schemes and systems from what they previously ran in high school, as the veterans are.
But there will be plenty of time, and plenty of opportunities, for each roster to improve before fall.
As the summer continues, teams will also compete in scrimmages, both 7-on-7, which includes only skill players and just passing plays against a defense playing coverage, and full, game-like work.
Scrimmage dates and times for each team will be updated when available. Sweetwater will host multiple area teams for a jamboree one week before the regular season begins on Friday, Aug. 16.
Every Monroe County team will kick off the 2019 football season on Friday, Aug. 23. Sweetwater will play Meigs County, while Sequoyah and Tellico Plains will face off in an early county rivalry matchup. The Wildcats and Chiefs are slated to face off against one another on Sept. 27 in Madisonville.
Sequoyah was 5-5 last season in former coach Bobby White's final season, while Sweetwater and Tellico Plains both went 2-8 before the Wildcats' Ethan Edmiston resigned and the Bears' John Mullinax retired.