When Tellico Plains Junior High School offensive coordinator Josh Mullinax evaluated the Junior Bears' win over McMinn County on Thursday, Sept. 5, the first victory in program history, a certain person came to his mind, and into his speech, quickly.
"Since me and Coach (Lynn) Rowe started this back in March," Mullinax said, "getting the guys together for spring practice and practicing with them and getting all the equipment ordered and getting all the stuff and setting up a program from scratch, it's as good a win as I've had.
"And I've been with my dad since I was five years old on the sidelines all my life. This is probably as good a win as I've been a part of, that I can remember, because it's the first win."
Josh Mullinax's father is John Mullinax, a legendary high school football coach who most recently served as the head coach at Tellico Plains High School before retiring late last year. John Mullinax spent 39 total years as a head coach, making stops at Copper Basin, McMinn County and Armuchee (Georgia).
He carved out a legacy of turning programs around for the better, as at both Copper Basin and McMinn County, all but his first seasons there were winning campaigns. His area reputation was likely solidified at McMinn County, where he guided the Cherokees to 11-straight playoff appearances. That success didn't translate to Tellico Plains, though. John Mullinax accumulated a 23-49-1 record with the Bears and also fought a battle with stage 3 lung cancer.
The cancer was in remission when Mullinax ultimately retired after last season.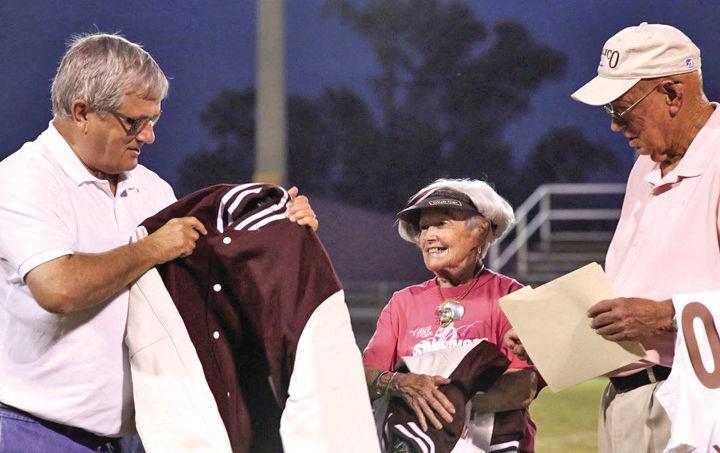 "I am not disappointed in making it 39 years as a head football coach and turning three out of four programs around," John Mullinax said when he retired. "I feel like we did a good job overall, but I just hated that the last few years at Tellico didn't work out the way I would've liked it to."
Josh Mullinax's own coaching career has largely coincided with his father's; he spent time working on the same staff as him, learning the tools of the trade from the one who taught him so many other aspects of life.
"He's my best friend," Josh Mullinax said. "He's been my best friend all my life, not just my dad. If I could be half the man and half the coach he is, I could be good.
"Three things I want to be: I want to be a good coach and a good mentor and a good teacher in school for these kids. Be a good husband and father to my kids. And if I can do those three things, then I'd be good."
The father and son's friendship wasn't lost on John Mullinax when he retired.
"It's been my whole life, and I've thoroughly, thoroughly, (wife) Joy and I both, have enjoyed it," John Mullinax said. "And having Josh helping me all these years has been great."
Josh Mullinax's career has evolved to see him make connections and friendships with other coaches as well, including Lynn Rowe, TPJHS' head football coach.
The two have worked together, along with the other members of the program, to build the team from the ground up. The Junior Bears are now midway through their inaugural season.
"Coach Rowe has been great to me," Josh Mullinax said. "He's coached a long time in Georgia. He's been coaching for almost 40 years and he has done a fabulous job of molding us along. He deserves all the credit in this.
"And all the coaches that's helped us and all the players. We've got a new locker room and we've had the peoples' support, getting behind us. It's just been fantastic. To start something from scratch, it's pretty special."
But ultimately, as Josh Mullinax continues on his own coaching journey, there will be one guiding influence, one that has already shaped so much of who he is and did the same for countless other men.
"If I can do it half as good as John Mullinax did … the men that he molded and that still love him almost over 50 years of coaching," Josh Mullinax said.
"I just hope I can stay in it that long and I just hope that I can be half as good as him."