The Tellico Plains girls basketball team is currently operating as a well-oiled machine.
Each of that machine's parts are working to perfection. In Tellico's 68-41 win over county rival Sequoyah on Thursday, four of the Lady Bears' five scorers finished in double-digits. And with that victory, Tellico is off to a 6-0 start this season.
"It makes it a lot easier," Tellico Plains head girls basketball coach Gary Tucker said. "And you know that they don't care to share the ball. That speaks for our team chemistry. It was just a good outing for us."
A 3-pointer from Sequoyah's Hanna Carroll kicked off the game's scoring, but it was almost all Tellico after that. The Lady Bears led 23-8 at the end of the first quarter and extended that advantage to 40-21 by halftime.
Part of Tellico's offensive success against the Lady Chiefs was its long distance shooting, which helped the Lady Bears carve out early control. Maggie Hooper finished with four total 3-pointers, all of which she hit in the first half.
"Nothing surprised me tonight," Tucker said. "We're capable of doing that, but we haven't been doing it. But Maggie needed a night like tonight for her own confidence because shooting is her strength and we have to have it."
Tellico continued its dominance in the final two quarters. The Lady Bears led 58-29 by the end of the third period, having held Sequoyah to just eight points in the quarter, en route to their eventual 68-41 win.
Kori Hamilton paced the Lady Bears offensively; she finished with 20 points, followed by Hooper, who had 17.
As has been typical for her so far this season, Abbey Borden was key for the Lady Chiefs. She notched 15 points to lead Sequoyah, with Carroll second on the roster with 6. Despite Tellico's hot start, though, Tucker is still looking for more from his team.
"We're inconsistent," Tucker said. "We're up and down. Defensively, we really haven't found our gauge. So we've got to get better there. Offensively, we've got to be more consistent.
"I like what I've seen so far, but I know that we've got to clean some things up and get better."
Sequoyah boys 66, Tellico Plains 47
The Chiefs found themselves in a close game after one quarter at Tellico Plains on Thursday.
For the next three, though, it was smooth sailing.
Sequoyah defeated the Bears 66-47 in the county rivalry matchup, led by Dillon Stakely and Jackson Kuberka, who finished with 18 and 15 points, respectively.
The Bears were right with the Chiefs at the end of the first quarter, as Sequoyah held a slim 13-11 lead. But the Chiefs began to pull away during the second period, hitting big shots and notching a 37-22 halftime advantage.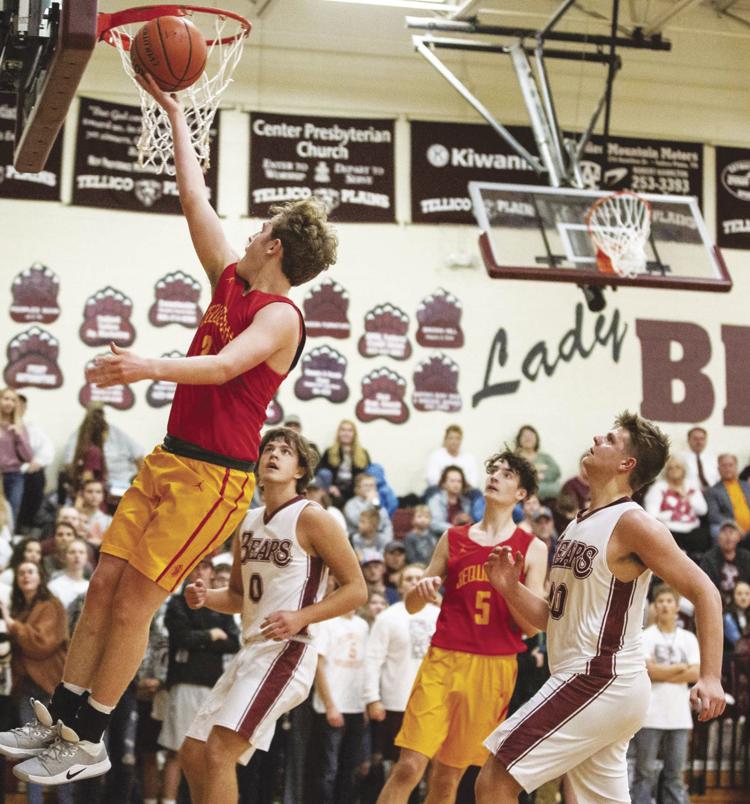 Tellico was never able to truly get back into the game after that. Sequoyah held a 50-33 lead at the end of the third quarter, then emptied its bench as the final minutes of its win ticked away in the fourth. Many Sequoyah students and fans made the trip to Tellico, and they erupted in cheers when the clock finally expired.
Stakely and Kuberka led the Chiefs in scoring.
Kobe Walker paced Tellico with 13 points, followed by Evan Harris with 12.