Sweetwater students reflect on medal of honor luncheon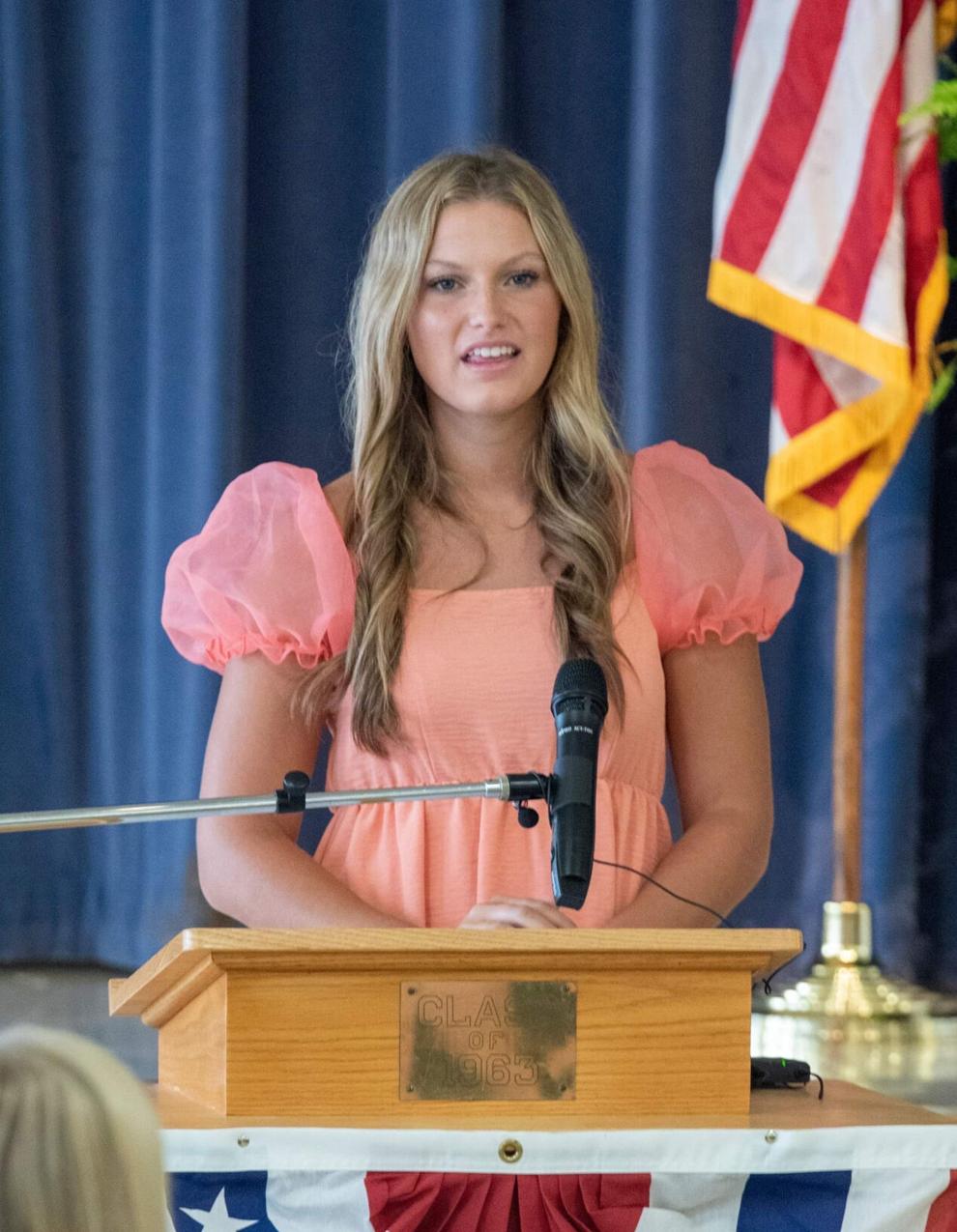 Sweetwater High School recently played host to two recipients of the Congressional Medal of Honor, who gave speeches to the students and then talked with them during a luncheon.
Seniors from Sweetwater High School expressed their thoughts on that Medal of Honor Luncheon. Specialist Five James McCloughan and Sgt. First Class Melvin Morris were on hand at the school for the ceremony.
"I thought it was a very cool experience," said Ella Fox, who served as the master of ceremony for the event at the school.
Another student felt that it was a privilege to be with the Medal of Honor recipients.
"It was an honor but at the same time kind of scary," said Sean McKenzie. "Being face to face with them made you nervous about what you could say."
They believe they learned some valuable lessons from the luncheon.
"It was a great experience to have and to interact with those people," said Colby Cunningham. "To be able to sit down and talk was a great honor for me."
Another student expressed her thoughts on what the luncheon meant to her.
"I thought it was a special opportunity for us," said Ashton Lowe. "We don't get to do stuff like this very often."
The ceremony was held at the high school on Wednesday, Sept. 7 and then the luncheon came two days later and featured 11 students taking part.
The students who took part were: Travis Cunningham, Colby Cunningham, Callie Upton, McKenzie, Lowe, Ava Fitch, Fox, Randy Barnes, Jovan Johnkins, Joben Wilkins and Zoe Hughes. The students were chosen through teacher recommendations.
"I'm just grateful that we were chosen to take part in it," Fox said.
Sweetwater High School Instructional Coach Jaclyn Cleveland felt the luncheon would be a benefit to the students.
"It was a privilege to be able to participate at Sweetwater High School," she said. "They learned a lot about how to be an ambassador for their school through this experience. It was very eye opening for what a leader does and I think they will keep that and carry it with them as they move on through college and become career leaders themselves."
Cleveland expressed her pride in seeing the students participate in the event.
"I was extremely proud of all of our students who attended the last ceremony, our students who were in the building that day that helped make the assembly possible by their work and the students in the luncheon who represented our school," Cleveland said. "It was a huge honor for Sweetwater High School to be able to host and I want to give a big thank you to Principal Eric Weaver for his vision and to apply for the honor to make it happen."