County general, statewide primary races decided during Thursday's elections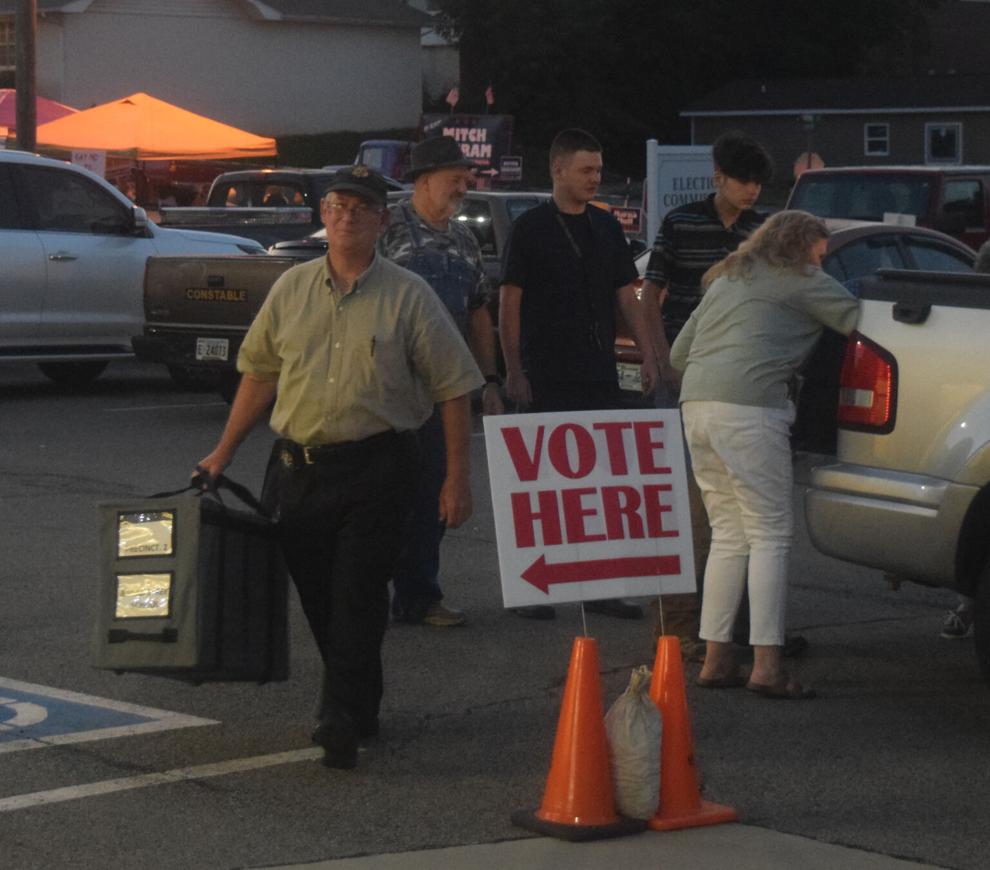 Several local contested races were determined Thursday night and some clarity was given for statewide races.
Thursday's election featured a number of contested Monroe County general election races, including mayor and several county commissioners.
Incumbent Republican County Mayor Mitch Ingram defeated independent challenger Tim Yates with Ingram receiving 4,116 total votes while Yates received 1,993.
Republican Dwayne A Martin held off Democrat Tracy Long Austin for circuit court clerk with 3,796 votes to Austin's 2,304.
Republican Steve Teague beat independent challenger Richard Allan Best for the position of road superintendent, as Teague received 3,671 votes to Best's 2,495.
County Commission District 1 featured five candidates vying for three spots and Republican Donald "D.J." Seiler, Republican Adam Reynolds and Republican Travis Wade were victorious. Seiler earned 850 votes, Reynolds got 808 and Wade received 792.
In District 2 of the county commission races, Republican George Mack Williams received the most votes with 1,169 votes followed by Republican Brian Harrill who received 1,133 votes and Republican William Cross who received 1,119.
County Commission District 3 featured Republican Danny Everhart becoming the top vote-getter with 1,654 votes, Republican Kraig "Possum" Miller at 1,557 votes and Republican Roger Thomas receiving 1,453 votes.
The final contested race locally was for School Board District 1, which allowed voters to select two out of four candidates and had Republican Richard Bettis receive the most votes at 991, followed by Republican John Ridgell receiving 858.
Among the uncontested races: Paulette Miller Summey received 521 votes for the position of County Commission District 4; county trustee had Marna Maynard Hull receiving 5,350 votes; Dwaine B. Thomas had 5,109 votes for general sessions judge; Tommy Jones received 2,272 votes for county sheriff; Larry C. Sloan ran for county clerk and received 5,458 votes; register of deeds had Kimberly "Kim" Estes Bivens receiving 5,239 votes; School Board District 2 had Dean Williams receiving 813 votes; and School Board District 3 featured Jo Cagle earning 1,834 votes.
On the federal level, United States House of Representatives District 3 Republican primary featured incumbent Chuck Fleischmann defeating opponent Sandy Casey with 3,579 votes to Casey's 795 votes.
The Democratic race for governor had Jason Brantley Martin defeat his opponents with 323 votes, qualifying him to run against Republican Bill Lee in the November election.
For the uncontested state primary races: Lee received 1,829 votes for governor; Republican Lowell Russell received 2,775 votes for Tennessee House of Representatives District 21; Republican Mark Cochran received 697 votes for Tennessee House of Representatives District 23; and Democrat Meg Gorman received 548 votes for the position United States House of Representatives District 3.
Among area-wide general election races: Michael E. Jenne received 4,613 votes for Circuit Court Judge District 10, Part 1; J. Michael Sharp received 4,630 votes for Circuit Court Judge District 10, Part 2; Andrew Freiberg received 4,705 votes for Circuit Court Judge District 10, Part 3; Jerri Bryant received 4,614 votes for the position of Chancellor District 10; Sandra Donaghy had 4,751 votes for the position of Criminal Court Judge District 10; Steve Crump received 4,584 votes for the role of District Attorney General District 10; and Leon Shahan, received 4,360 votes for the position of Public Defender District 10.