Just like an appetizer before the main course, Sequoyah's jamboree on Thursday provided a taste of what the 2019-2020 county basketball season will look like.
Sequoyah, Tellico Plains and Sweetwater all competed in the event, including a rivalry matchup between both the Chief and Wildcat boys and girls teams in the evening's final game. Loudon and Polk County played first to kick off the action.
Here is a recap of each game involving county teams in Thursday's jamboree:
Meigs County girls 22, Tellico Plains 5
The Lady Tigers had just the recipe to halt the Lady Bears across their game on Thursday.
Meigs County used an aggressive full-court press defense to stave off any Tellico momentum, forcing turnovers and keeping the Lady Bears from getting in any sort of rhythm offensively. Tellico made just two shots.
Freshman Emma Moore led Tellico with three points, followed by sophomore Maddie Dodson with two.
Tellico Plains boys 11, Meigs County 11
One period wasn't enough for the Bears and Tigers in their jamboree matchup.
The two teams played to a tie by the end of their contest, with a Meigs County shot in the waning seconds falling into the net, knotting the score right before the clock hit zero.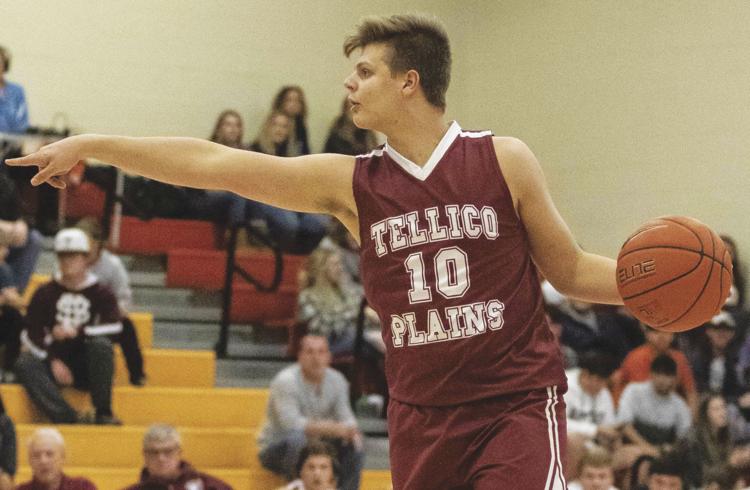 Tellico's Evan Harris had a team-high seven points, while Eli Johnson and Jace Lynn finished with two each.
McMinn Central girls 17, Sequoyah 5
Offense was hard to come by for the Lady Chiefs in their first game of the evening.
Sequoyah was held to just two made shots and one free throw, with McMinn Central outscoring its home court opponent by 12 points.
Junior Olivia Underwood led the Lady Chiefs with three points, and Juliann Brackett notched two.
Sequoyah boys 12, McMinn Central 7
The Sequoyah boys avenged their girls team counterparts in the next game.
The Chiefs held control of the contest for close to its entirety, notching a lead and never looking back as they picked up their single win on the evening.
Sophomore Dillon Stakely had a big performance for Sequoyah, finishing with 10 of the Chiefs' 12 total points. Junior Jackson Kuberka had two.
Sweetwater girls 14, Sequoyah 10
The jamboree's final series showcased a passionate county rivalry.
The Lady Wildcats bested the Lady Chiefs in a game that saw both teams notch double-digit scores. It was closely-contested before Sweetwater ultimately pulled away.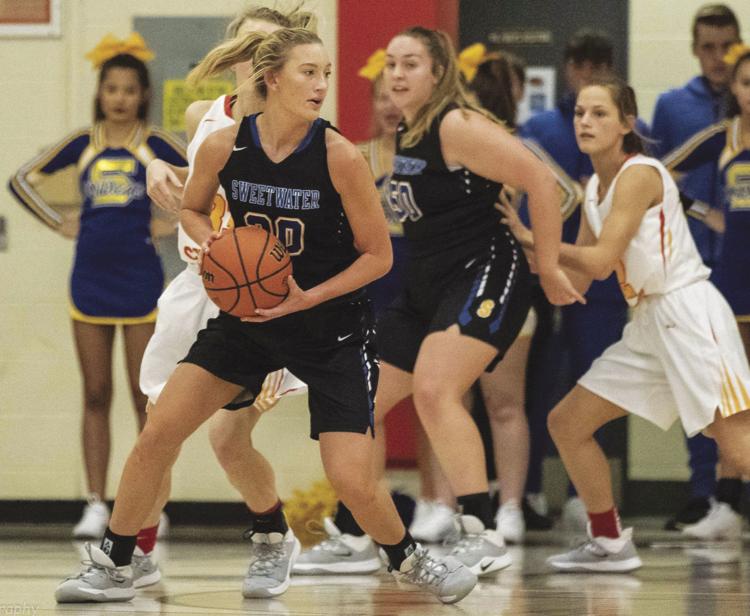 For the Lady Wildcats, senior Alaysia Macon and sophomore Shea Wheeler both recorded four points, while Abbey Barr, Trinity Upton and Emily Allen each had two. Sequoyah's Brackett, Grace Wiggins, Brooklyn James, Julie Watson and Abbey Borden all notched two points each.
Sweetwater boys 8, Sequoyah 7
Just a single point decided the last game of the evening.
Neither team scored until the 6:07 mark, when Gibson Alford knocked down a 3-pointer. A last-second shot for the Chiefs didn't connect, sealing the rivalry win for the Wildcats.
Gabe Leeper led Sweetwater with five points to go along with Alford's three. Cooper Strickland had five points and Stakely had two for Sequoyah.