Each year, multiple Monroe County student athletes commit to play sports at the next level, joining the rosters of various collegiate programs.
It's always special, but a local athlete committing to play for Tennessee's flagship university? That's rare, and it's what Sequoyah's Olivia Underwood just did.
Underwood has committed to play for the University of Tennessee softball team, making the announcement Wednesday, Nov. 20, on social media.
"I am blessed to announce that I have decided to further my academic and softball career at the University of Tennessee!!" Underwood wrote in a Twitter post. "I'm so thankful for this opportunity and everyone who has helped me along the way! Go Vols!!"
The junior was named the 2019 All-County Co-MVP after a sophomore season in which she notched a .653 batting average, eight home runs and 44 RBIs.
She also served Sequoyah well behind the plate at catcher, helping lead the Lady Chiefs' defense.
"What an awesome day for Olivia and her family," Sequoyah head softball coach Allen Roberts said. "She has worked very hard to achieve this dream. The Lady Chiefs family is very excited for her and glad she is a part of our program."
The Lady Vols are led by longtime co-head coaches Ralph and Karen Weekly. The pair has been at the helm of the program since 2002, having risen the Lady Vols' prominence immensely with multiple winning seasons and various NCAA Tournament appearances.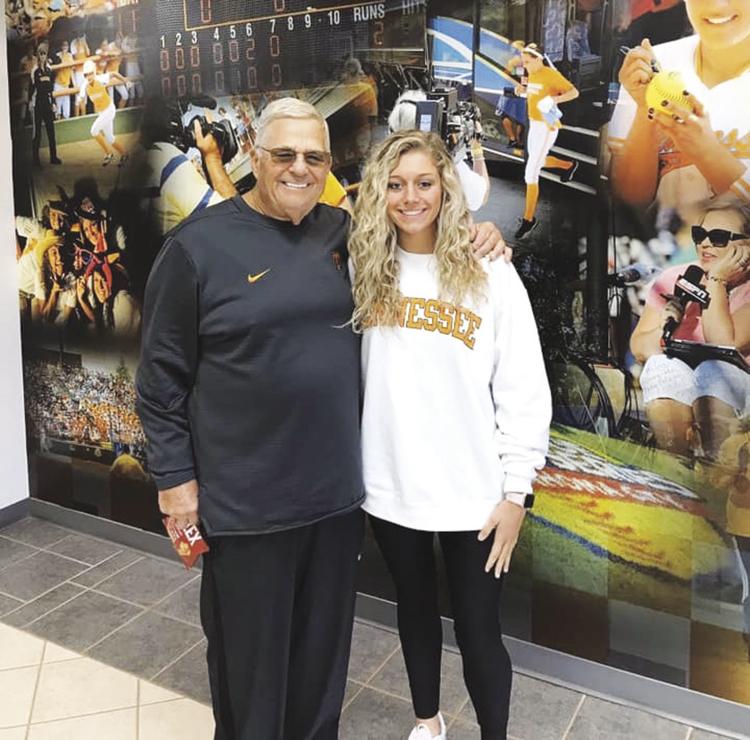 Tennessee finished the 2019 season with a 43-17 overall record, including a 14-10 mark in SEC play. The Lady Vols advanced to the NCAA Super Regionals, falling to the conference foe Florida Gators in the series' third game.
Last season, the Sequoyah softball program, led by Underwood, was eliminated in the sectional round of the postseason after winning the District 5-AA tournament and notching a runner-up finish in the region tournament.